The tiny house in winter
So, it's update time... what's happened since my last post?  A lot!
All of my interior sheathing is done and painted
Some interior trim is done
Bathroom light and sink are in
Shower plumbing is finished
The second part of my feature wall is done
The rails for my lofts are done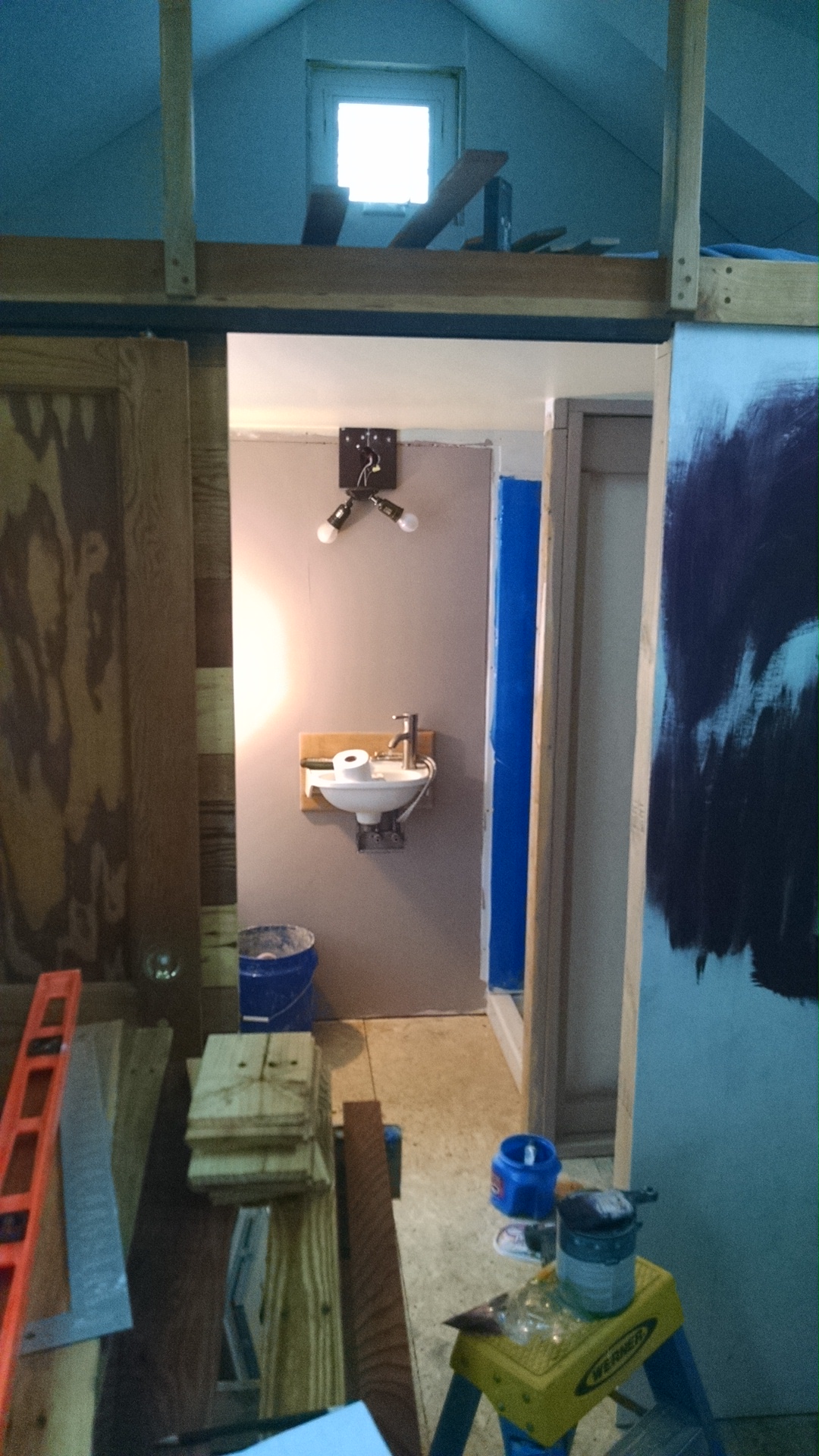 Bathroom sink and light are in; in the picture the light isn't fully installed, but in reality it is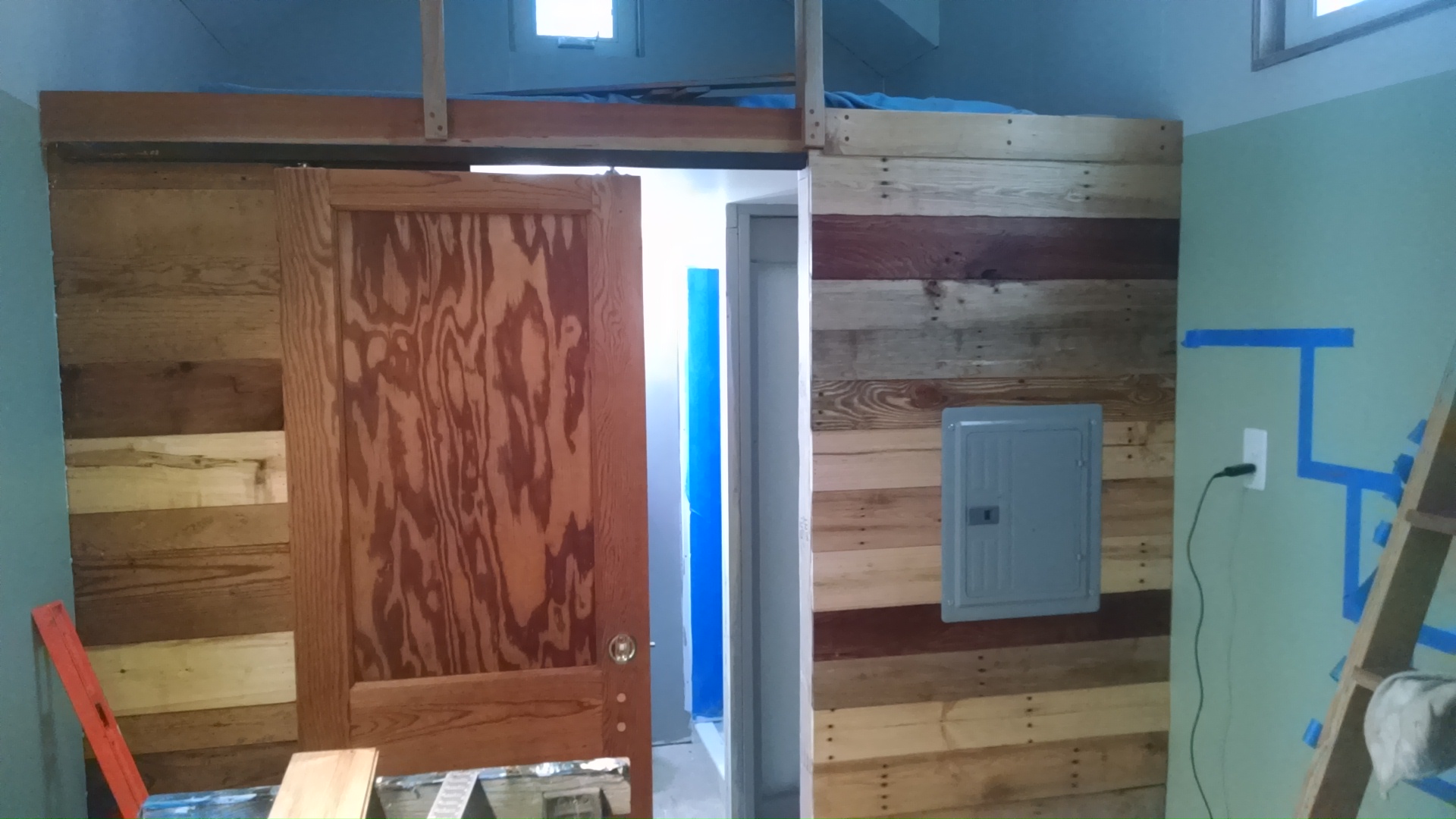 the second side of my bathroom wall is done, so I finally got to put on the cover for my breaker box; there will be a closet and alternating tread stairs in front of it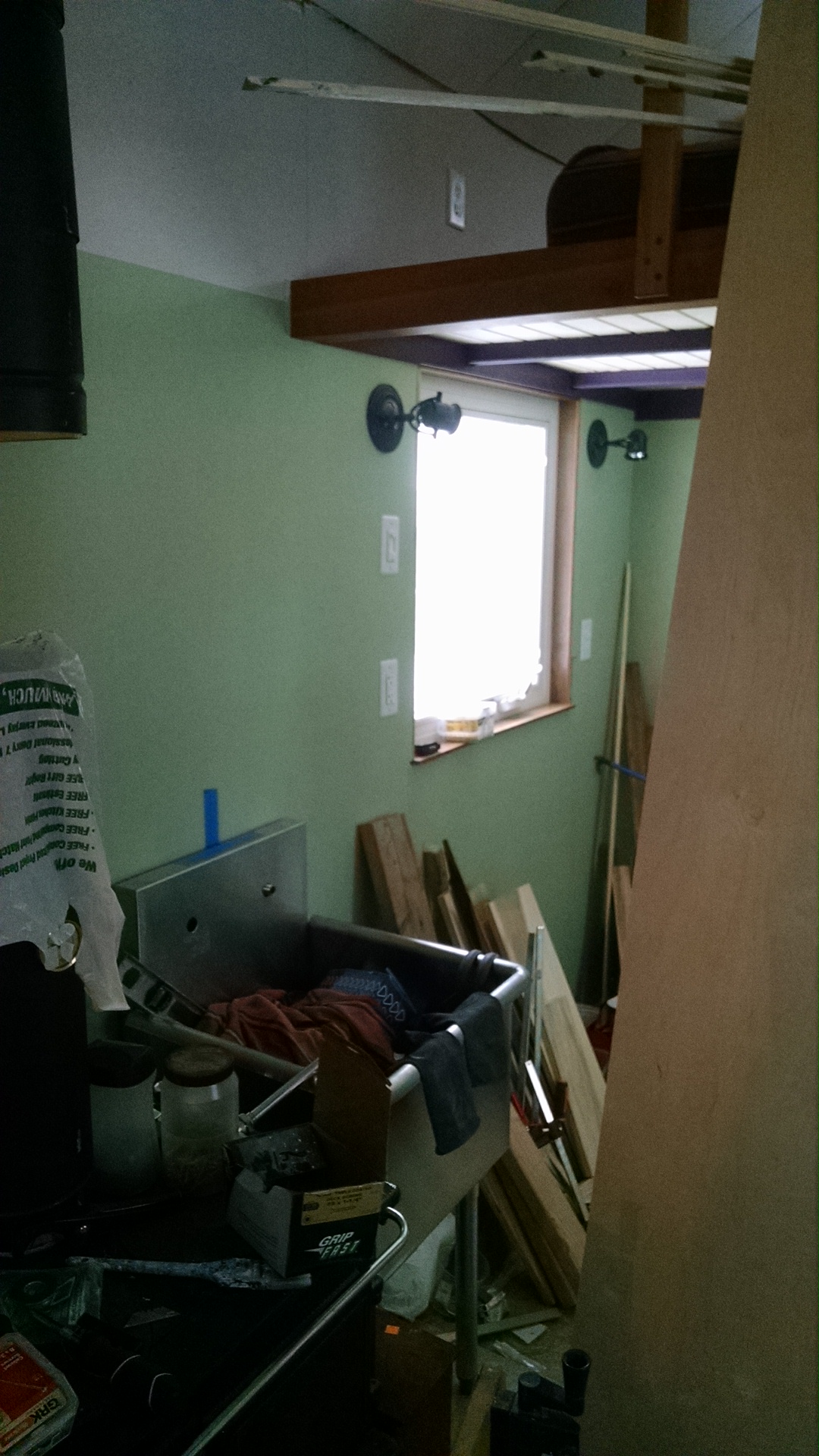 the kitchen was originally a darker green, but then I left my extra paint in the trailer before I put a heater in it and the paint froze, ruining it; I used that opportunity to choose a lighter shade for my final coat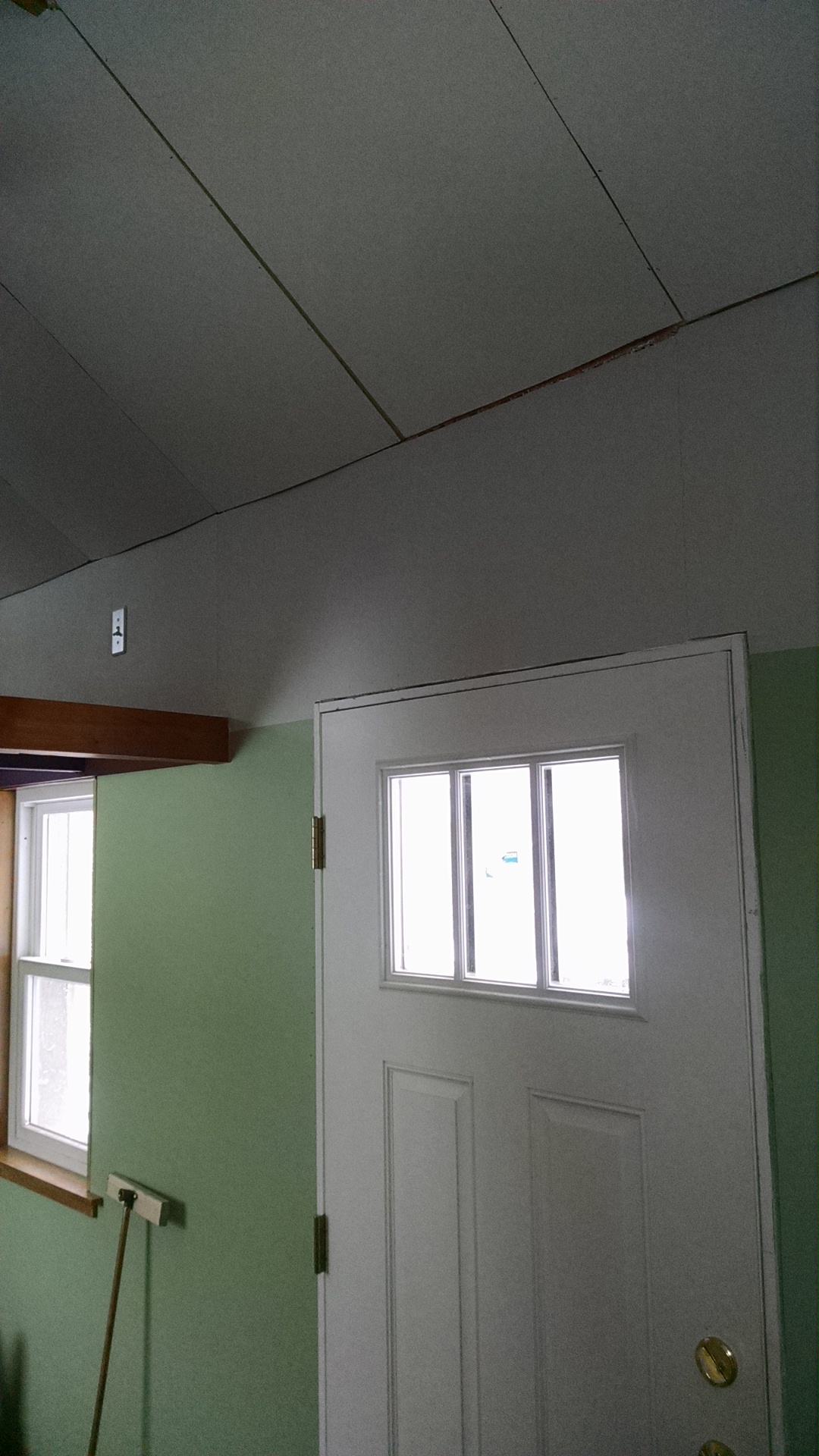 the line formed by the different paint colors will be hidden by a picture rail
One big nuisance: the seams between the interior panels.  I tried filling them with various things, hoping they would cover well and leave a nice smooth surface, but many of them cracked.  Part of the problem was that the trailer was still cold when I finished them. Not ice cold, I had a heater on, but it took several days of having the heater on to get the TH up to temperature; there was a lot of thermal mass on the inside, and at first I forgot to plug the chimney hole and the plumbing, so a lot of cold air was still coming in.  Now that the insides are warm, it stays warm with the heater on low, but the gap fillers I tried (spackle in some spots, caulk in others) shrank quite a bit, and almost every seam cracked open.  I redid some of them but others will be hidden, so why bother?
Still much work to do. I should probably be working on it right now, but the current priority-task is cutting and planing wood to finish my trim, but it's 20° F and there's a foot of snow on the ground.  That level of loud and messy work needs to be done outside.  So who knows what I'll work on today.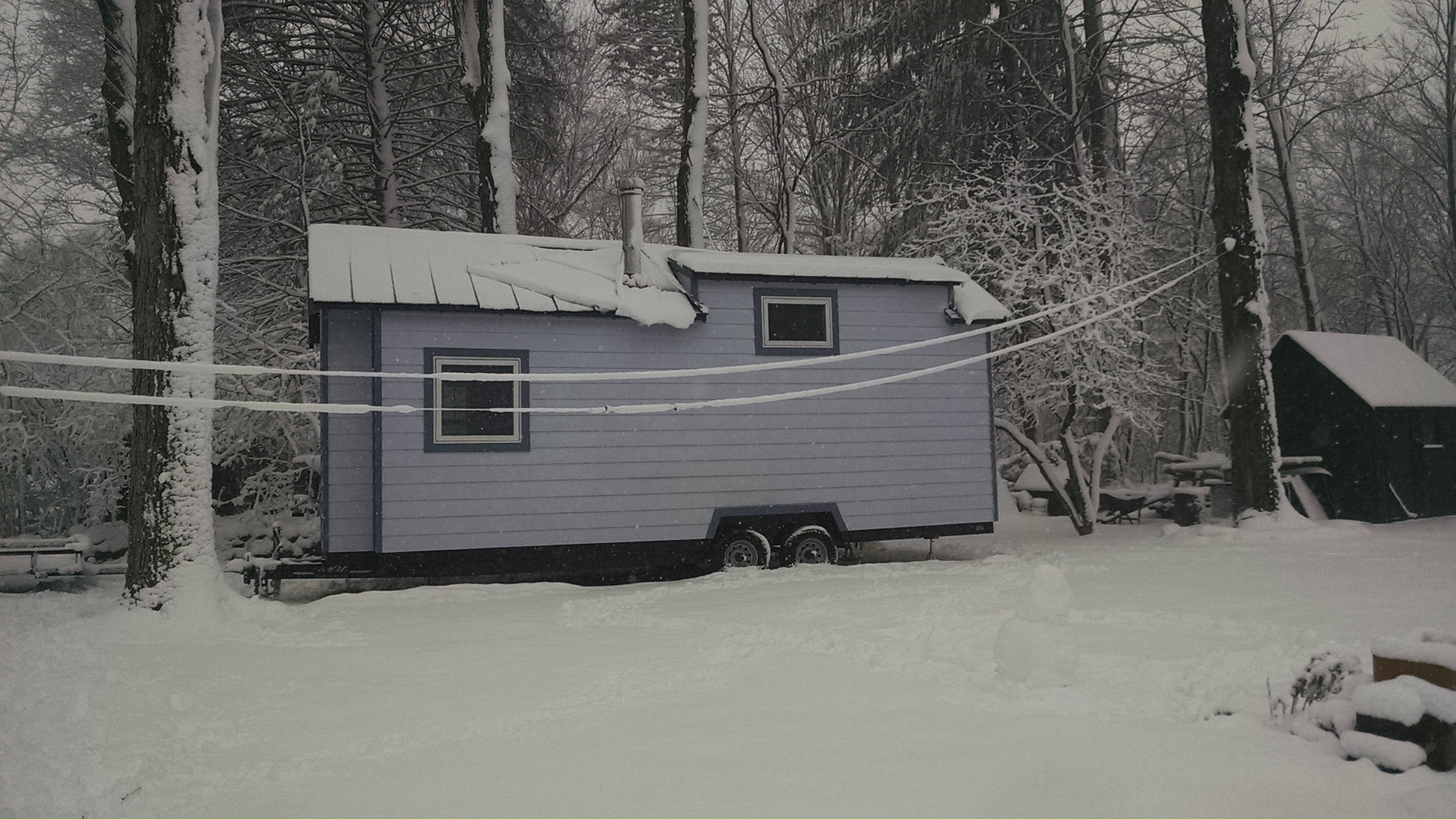 wish I had a shop to work in