Siding and stuff
Things have been coming along on the tiny house. I am almost completely done with the siding. It's been a long, slow process, partly due to weather and partly due to logistics. For the first: it's been a fairly rainy summer. I obviously can't install siding in the rain, and I like to let the sheathing dry out for at least a day before I do cover it with siding. As to the second cause of delay, the siding I'm using comes in 16' lengths. The longest piece I can put up on my own and keep it straight and level is about 7'. So I can put up siding on my own until I need to install a longer piece, then I need to wait until my eager-to-help but elderly-with-a-bad-knee father-in-law can help. And I can [will] only ask him to help for so long at a time or I know his knee will be killing him for the rest of the day. So it's been going up slowly.
The siding I chose is "LP SmartSide". It's a composite material, like particleboard, but each individual particle is coated with some waterproofing compound before they are bonded together and shaped. It doesn't sound awesome, but it kind of is. It's lighter and more flexible than fiber cement, cheaper than cedar, and way better looking than vinyl. I decided to go with a traditional lap-siding approach because I want my tiny house to aesthetically look like a normal house.
I've also started putting on my metal roof (yeah!). And putting in my interior sheathing!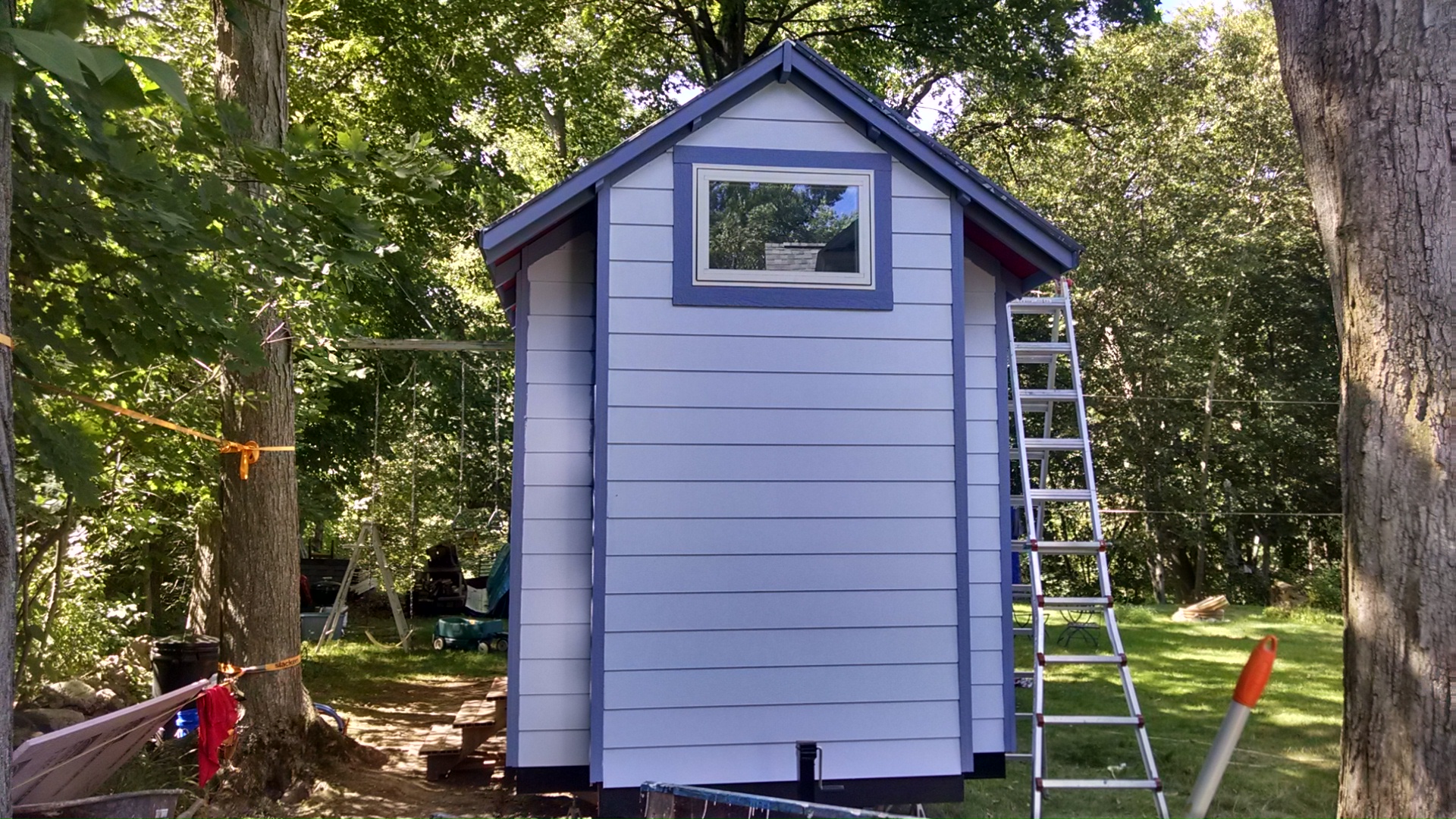 the front, painted; still some touch up to do around the trim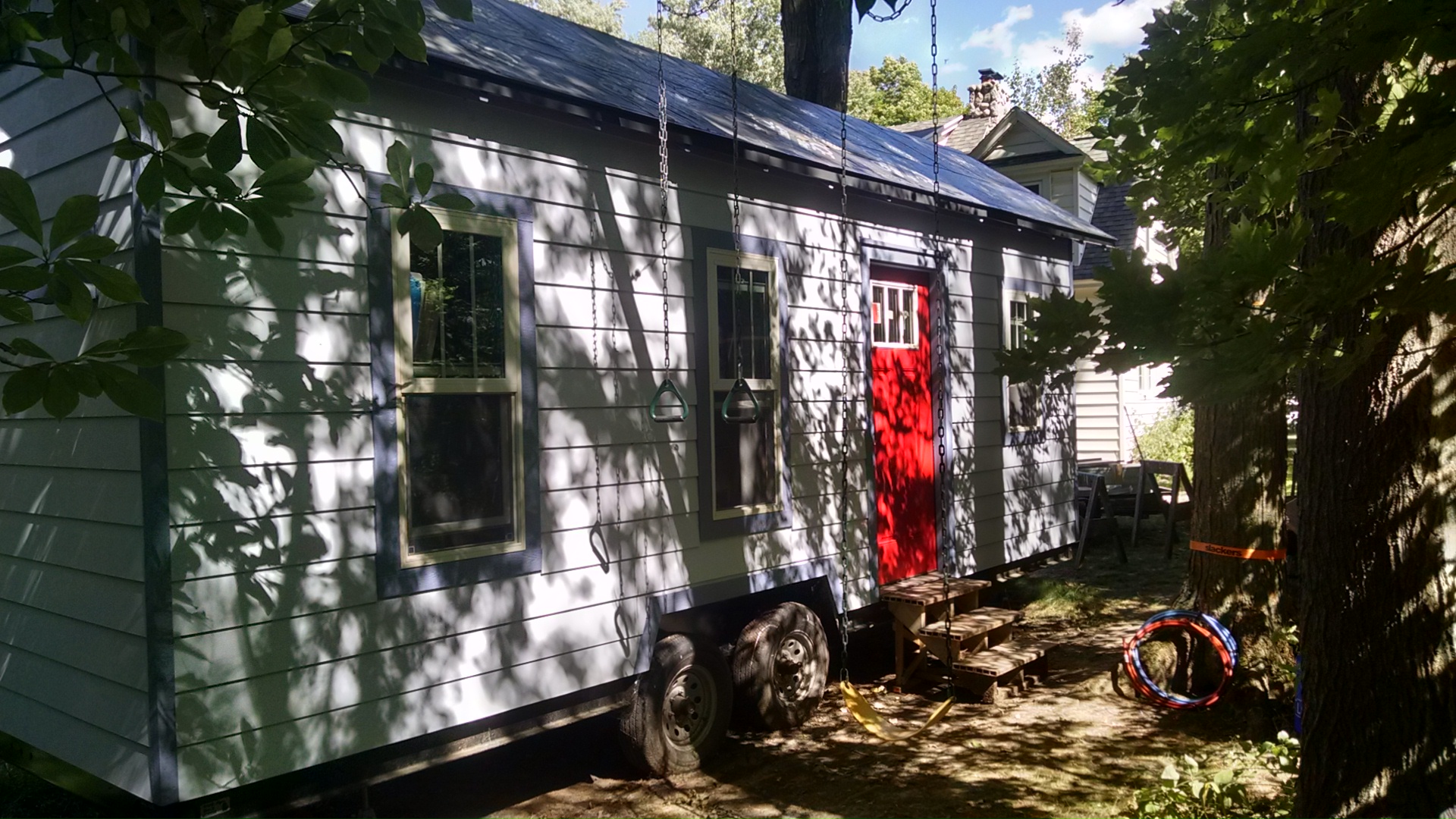 the main face of the house, painted; because of how it's parked it's hard to get a good picture of it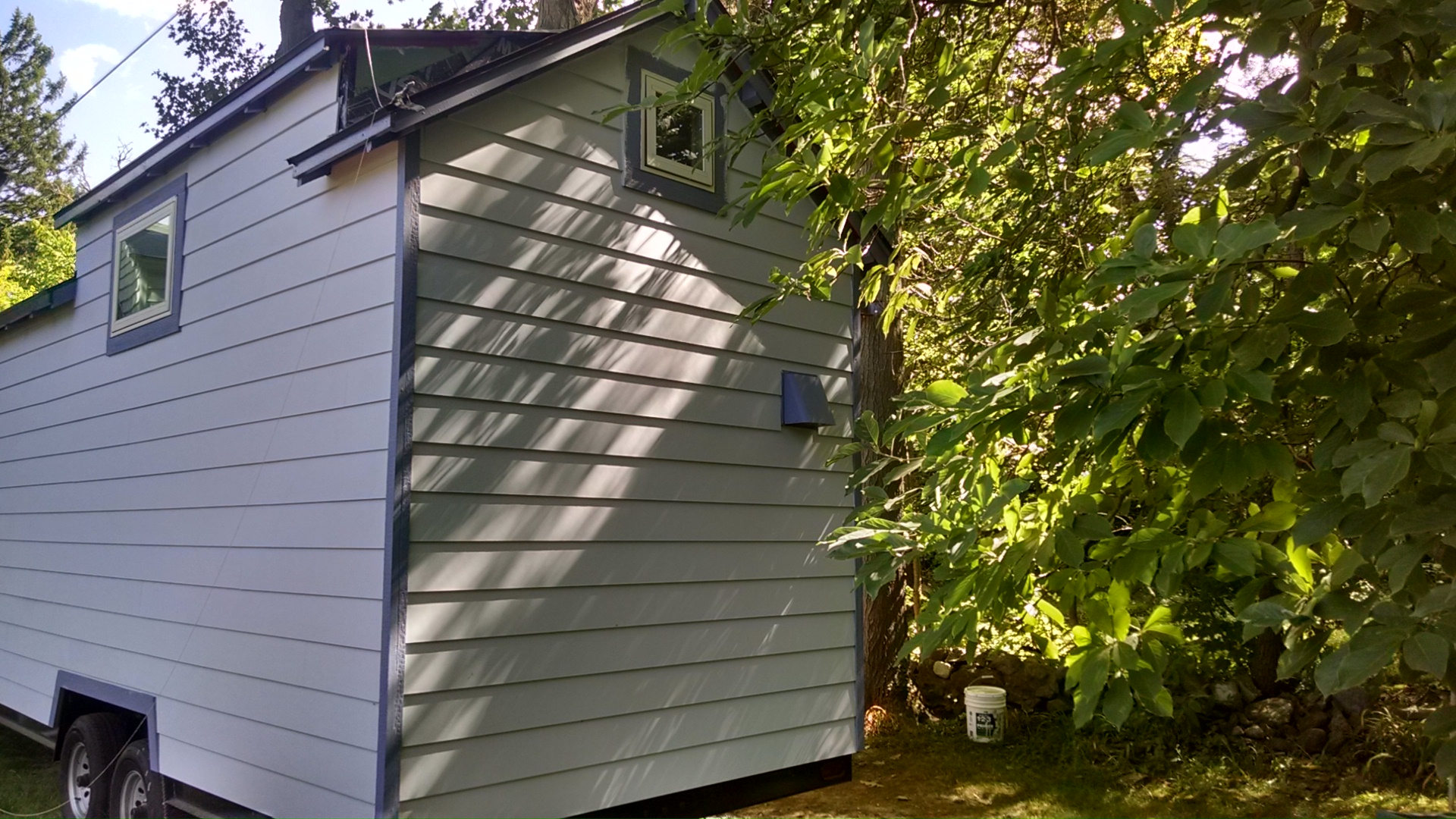 the tail; not much to see here except a tiny window and the bathroom fan housing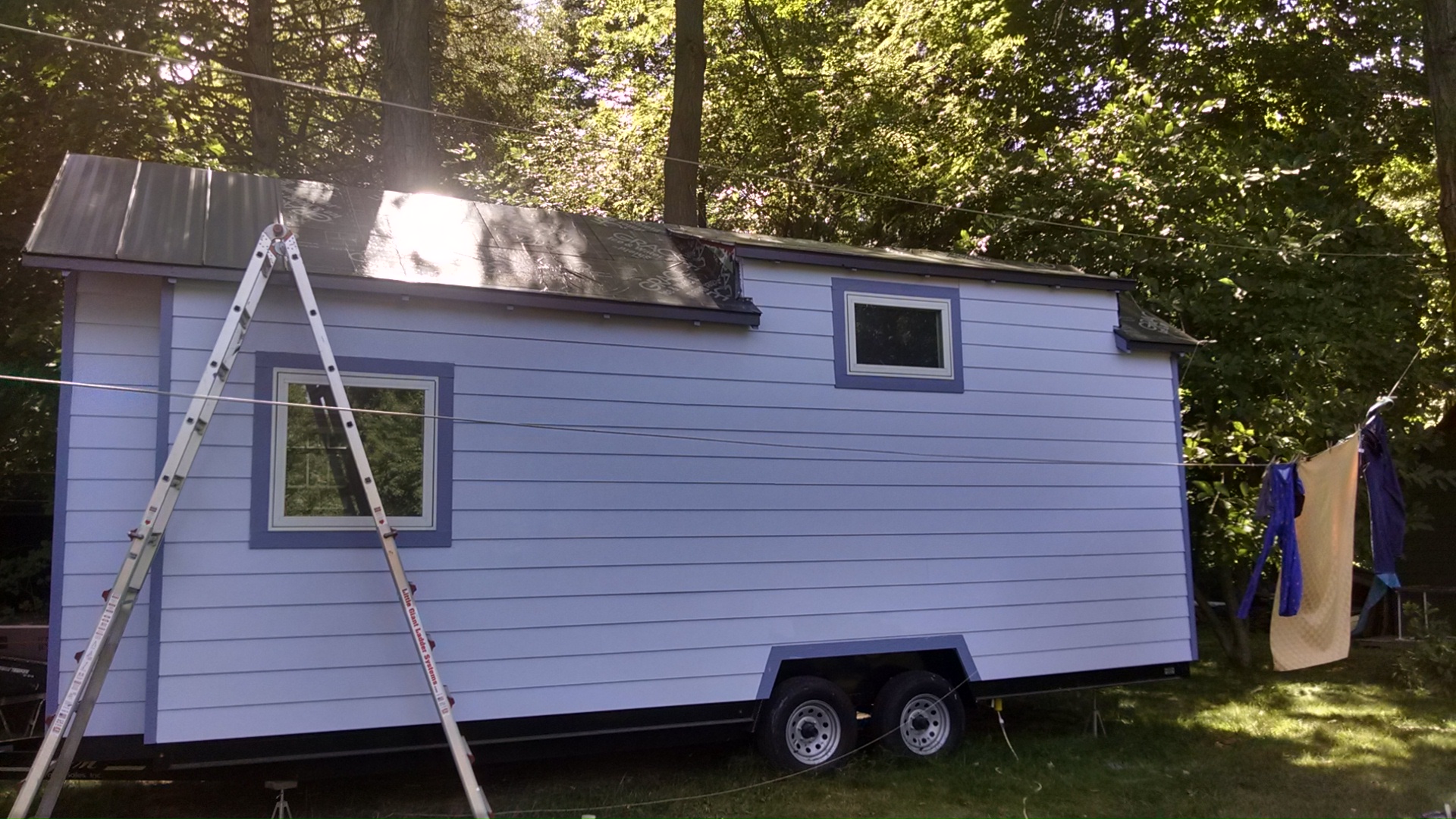 the back of the house; the low window is the kitchen (above the counter), the high window in the dormer is just in front of the loft; you can see the first 3 metal roof sections on the left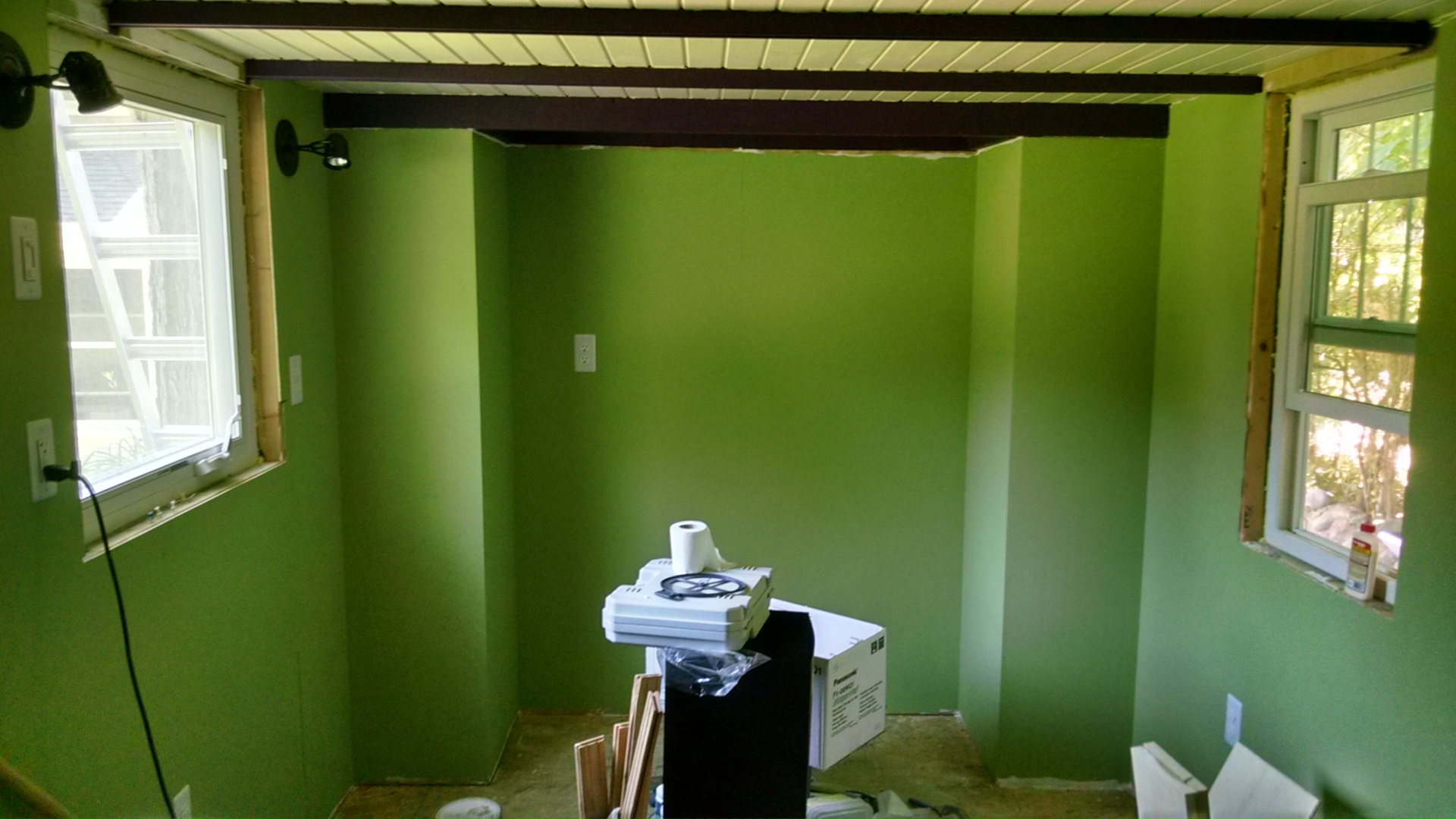 the "kitchen" walls are paneled and painted; the photo doesn't accurately represent the paint color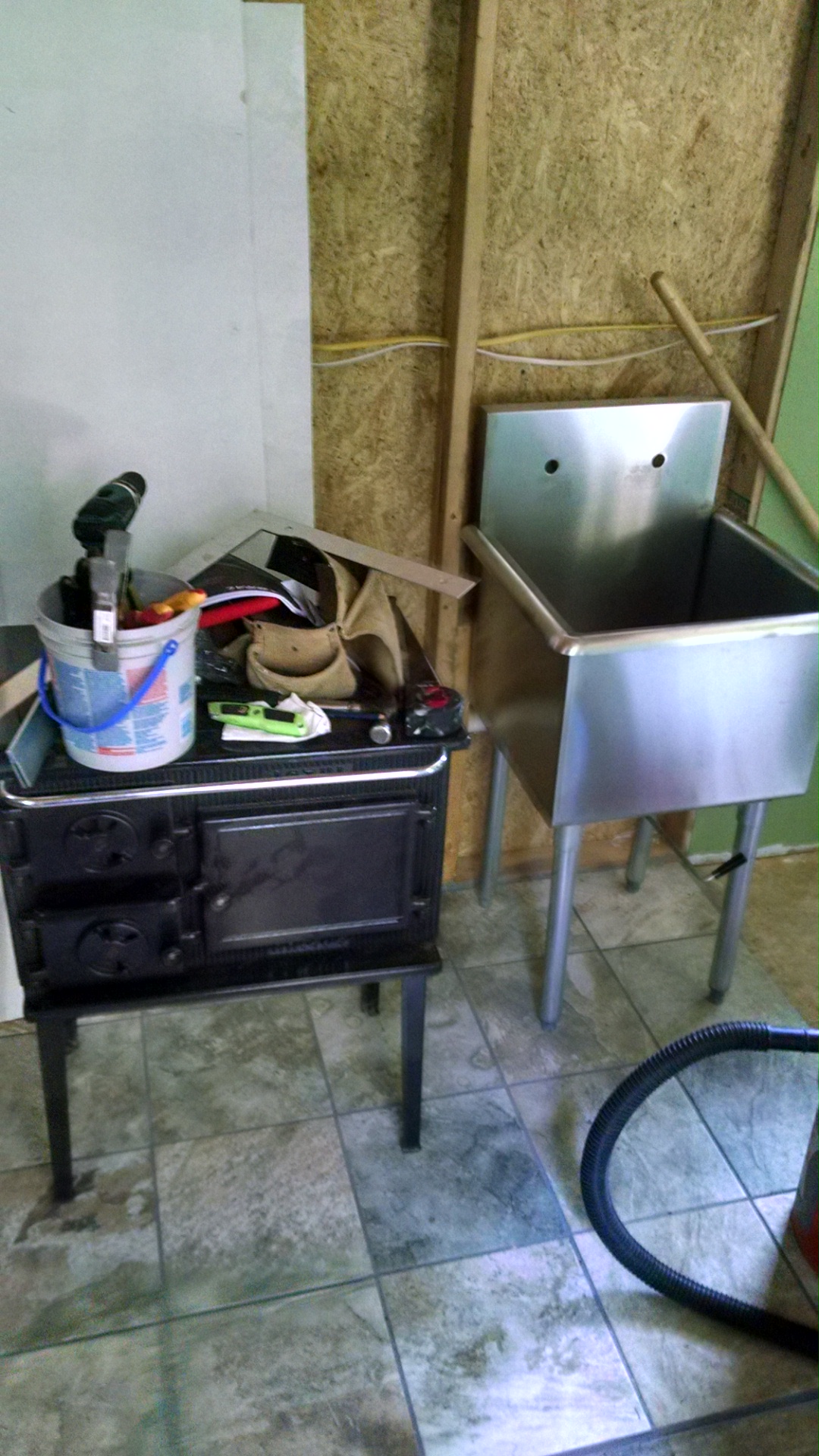 the stove and sink roughly placed; this view is standing right in the door; the kitchen counter will be just to the right of the sink